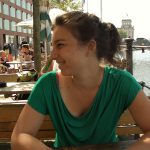 Graphic Designer with 15 years of experience, currently working freelance, based in Zürich, Switzerland.
I love everything that relates to design and thinking about design. I have extensive experience in graphic design and web design and have recently returned to illustration.
Attentive to the needs of my clients, I like working in a team, sharing the passion for the perfect execution of your ideas and projects.
See Illustrations on ello.co
10
Years
Graphic Designer in a company.
30
Clients
Siemens, Parker, Corteco, Impex...
6
Years
Freelancer, FR & CH.